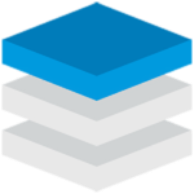 All-You-Need Marketing Automation Software
Marketing Automation Success Through the Funnel!
Sugar Market is transforming how businesses reach audiences and measure success throughout the buyer journey. Attract more visitors to your website and gain visibility into how they interact with digital assets. Capture leads by creating conversion-focused landing pages, emails and forms with intuitive, drag-and-drop builders. You can qualify those leads with multi-step nurture campaigns and sophisticated lead scoring models. Leverage your marketing automation platform to drive alignment with sales by handing off only the most qualified leads. With Sugar Market, you can easily uncover which tactics are working—and where improvements are needed—to refine campaigns and constantly deliver results. It's the all-you-need marketing automation solution built to work for you.
"Sending personalized emails through Salesfusion generated a quote request for a $30,000 project on day one. Results like that confirm we've made the right choice."
BARRY MYERS
MARKETING MANAGER // STRONGWELL 
With a curated toolset that includes highly intuitive campaign builders, advanced automation and superior reporting, Sugar Market focuses on what matters most to marketers—streamlining campaign creation, understanding engagement, improving conversions and driving more revenue. As the only enterprise-grade marketing automation platform built for small to mid-sized businesses, our infrastructure is both reliable and scalable.

ATTRACT AND TRACK VISITORS
Built-in advertising and social tools help drive more web traffic. Sugar Market helps you get your website discovered by combining SEM, SEO and social media management tools in a single solution.

Create professional-quality landing pages, emails and conversion forms in minutes using mobile responsive drag-and-drop builders or preset templates.

NURTURE PROSPECTS AND ACCELERATE REVENUE
Drive more engagement by sending personalized communications at scale and score leads to only send only the most qualified prospects to sales. Sugar Market gives you intuitive tools to set up multi-step nurture campaigns and multiple lead scoring profiles so you can accelerate growth and align with your sales team.

ANALYZE PERFORMANCE AND VISUALIZE RESULTS
Know what's working and what's not with Advanced Analytics, a powerful BI-grade reporting module included with every package. With a bird's-eye view of your most important metrics, it's easy to measure marketing success. Decipher data and become a data-informed marketer—without spending your days lost in spreadsheets.

Keep Sales and Marketing aligned, and prevent leads from flowing out of the funnel. Sugar Market has native integrations with more CRMs than any other marketing automation platform. Whether you leverage the many benefits of Sugar Sell or choose to use another CRM vendor, we'll keep your systems in sync so Sales and Marketing stay in perfect alignment.

GET THE SOFTWARE SUPPORT YOU NEED
We cut through the noise and equip marketers with the technology and expertise needed to easily deploy successful campaigns and improve ROI. Each new customer is assigned a dedicated onboarding expert who will walk them through asset creation for their unique business.

LEVERAGE SOFTWARE WITH A SERVICE
Our marketing automation experts can augment your efforts with a customized and consultative approach. We offer both tactical and strategic support on projects ranging from template design to overarching optimization and efficiency opportunities.

EXPAND YOUR REACH - NOT
YOUR BUDGET 
Sugar Market is upfront about platform costs. There are no up-charges for contacting support. No extra fees for advanced features. And when you integrate with Sugar Sell and Sugar Serve, you'll get a complete customer view at a fraction of what you'd pay elsewhere.
Ready To Get Started with Sugar Market?