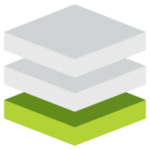 Customer Service Platform
Get Ready to Create Customers for Life!
Imagine resolving every customer service inquiry promptly and proficiently—without a single sloppy handoff or having to scramble for purchase histories. From easy at-a-glance dashboards to robust self-service portals, Sugar Serve has everything you need to create outstanding customer experiences. You'll always be prepared to give customers exactly what they need. At any moment, for any issue or interaction.
"The customer journey changed a lot for us with Sugar. Now we can react faster."
ROBERT AMPER
UNIFIN 
The Best Customer Experiences are Supported By Sugar Serve!
Too many companies today are investing time and money to capture leads and land sales—only to watch those relationships crumble because of a bad customer experience. With Sugar Serve, it's easy to keep customers happy and coming back for more. With a customer support platform focused on the features that matter most to service agents, you'll always have instant access to the exact insights you need.
SEE EVERY ISSUE AT A GLANCE
Empower your agents to be more productive with a powerful, efficient console. Our service console analyzes SLA information, along with case priority and severity, to intelligently prioritize each and every inquiry. Measure and monitor first response SLA and ensure customers SLA requirements are met with Sugar Serve.
Help your customers help themselves. Sugar's self-service portal and knowledge base allow users to quickly solve common problems. Your customers will get the answers they need, while you minimize costs and avoid support calls.
ROUTE CASES INTELLIGENTLY
Have inbound customer service requests automatically routed to the right person. Whether you need to escalate a case or reassign it when too much time has passed, SugarBPM™ ensures no customer gets left behind.
UNDERSTAND AND MONITOR SUPPORT PERFORMANCE
With time-aware case tracking, reports, and dashboards, you'll understand problem areas long before they become full-blown issues. Quickly uncover which types of cases require the most attention and gain valuable insight into trends and time-to-respond.

Sugar's agent-focused interface paints a clear picture of each customer's needs so you can resolve issues quickly and confidently. Plus, with our time-aware CX platform, you'll be able to gain rich insight into the past, present, and future of your customer accounts.

Focus on people, not processes. SugarBPM helps ensure your customers receive a prompt response for each and every case. It means a better experience for them, and more loyalty and retention for you.

Build out robust self-service and knowledge-driven support tools that reduce the need for agent-assisted cases. Better yet, real-time reports and dashboards will clue you in to problem areas before they become full-blown issues.
Ready To Start Creating Customers for Life?